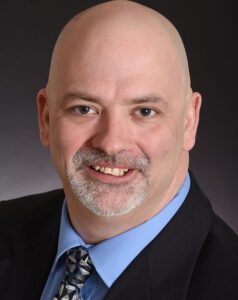 OTTAWA – J.L. Richards & Associates Limited (JLR) is pleased to announce the promotion of Dave Landrigan to Manager, Facilities & Fleet. Landrigan previously held the role of Facilities Supervisor.
"Facilities is in my blood – my dad was a facility manager and I did general maintenance as a teen. Over the years, I have worked on expanding my experience and knowledge," says Landrigan. "I have taken the required courses and taken on increased responsibilities in various facilities roles. Manager is a perfect fit for my skillset."
Landrigan will oversee JLR's facilities team, track and maintain assets and property, oversee the maintenance and improvement of JLR's facilities across Ontario, help transition offices to activity-based working (ABW), and oversee the company-owned fleet of vehicles. Three Ottawa offices will soon be consolidated into one and will transition to ABW. The redesigned Timmins office will also shift to ABW. Dave will play a critical role in assisting with this transition. ABW workspaces are designed to allow employees to move between various spaces throughout the day depending on work and technology needs.
"Transitioning to ABW is a challenging undertaking. The Facilities Manager needs to be visible and accessible, helping employees adapt to this new way of working," says Darren Roswell, Manager, Information Technology. "Dave is hands on and is the right person to keep the JLR offices in top shape during the ABW shift and beyond."
JLR congratulates Dave Landrigan in this new role and wishes him continued success.
About JLR
As a Platinum member of Canada's Best Managed Companies, JLR provides high quality, integrated engineering, architecture, planning, and project management services to clients in the private and public sectors. With seven offices across Ontario, JLR's professional services support a wide variety of projects across five key markets, placing them at the cutting edge of both value and service delivery. For information on how JLR can help with your next project, please visit www.jlrichards.ca.
Find @JLRCanada on social media! We are active on LinkedIn, Twitter, Facebook, Instagram, and YouTube. For up-to-date company announcements, visit our newsroom. JLR is always looking to welcome new talent to our offices across Ontario. Visit www.jlrichards.ca/careers to find out more.
For media inquiries:
marketing@jlrichards.ca