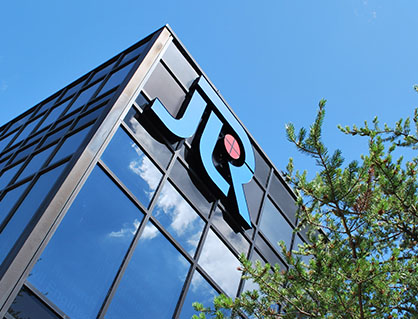 TIMMINS – J.L. Richards & Associates Limited (JLR) announced today that it has acquired Timmins-based engineering firm Porcupine Engineering Services (PES). This exciting strategic integration will allow JLR to expand its existing team in Timmins and offer a diversified suite of services to clients in the mining, industrial, forestry, and energy sectors in northern Ontario and beyond.
PES is a multidisciplinary engineering firm with specialized expertise in brownfield mining. Founded in 2004 by partners Mario Colantonio, Frank O'Donnell, and Brian Emblin, PES has a proven reputation in northern Ontario for high quality design and project management. Mario, Frank, Brian, and the existing PES team will be integrated into JLR's established Industrial & Mining Group.
With the combined capabilities of this newly expanded team, JLR will have an unprecedented capacity to provide bespoke solutions to meet the unique needs of its industrial and mining clients.
"This represents a significant business development and technical growth opportunity for us all," says Guy Cormier, JLR President and CEO. "Where once stood two competitors now stands a stronger, more dynamic, and unified front. The entire JLR team is incredibly excited about the new opportunities that this partnership will bring."
"This is a very positive and exciting time for us," adds Brian Emblin. "We truly are better and stronger together."
About JLR
A Gold Standard Canadian Best Managed Company, JLR provides high-quality integrated engineering, architecture, planning, and project management services to enterprises in the private and public sectors. With seven offices across Ontario, JLR's professional services support a wide variety of land development, infrastructure, and building projects, placing them at the cutting edge of both value and service delivery. For information on how JLR can help with your next project, please visit www.jlrichards.ca.
Find us on social media. We are active on LinkedIn, Twitter, Facebook, and Instagram. For up-to-date company announcements, visit our newsroom. JLR is always looking to welcome new talent to our offices across Ontario. Visit www.jlrichards.ca/careers to find out more.
For media inquiries:
marketing@jlrichards.ca