JLR is exhibiting leadership in environmental sustainability within our business and as a trusted advisor to our clients. As a firm that designs buildings and other infrastructure that will be in place for decades, we understand that the design choices we are making on a daily basis impact our world's ability to cope with climate change for years to come. JLR strives to educate our staff and clients that we must make good choices on every project to mitigate increasingly serious future consequences. As an organization, we are following and promoting sustainable practices, taking action to minimize the environmental impact of our business activities, and supporting our clients in making informed choices.
Experts in sustainable energy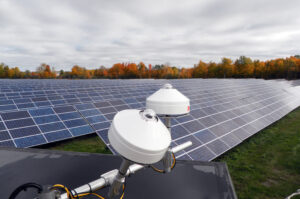 In 2018, JLR took the bold step of creating a dedicated Innovative Energy Market and a dedicated Energy Systems Engineering Discipline.  With the Innovative Energy Market focus, we engage in leading-edge energy projects.  With the dedicated Energy Systems Discipline, we maintain engineers with unique training and expertise capable of incorporating energy and carbon reduction opportunities across all project types. Furthermore, JLR has a sizeable contingent of staff who are LEED Accredited Professionals who have been designing buildings that meet LEED certification (including LEED Platinum) for more than 15 years. We have produced designs in compliance with other sustainable standards such as BOMA BEST, WELL, Green Globes, CaGBC's Zero Carbon Building standards, as well as other sustainability targets, including net-zero energy buildings that produce as much energy as they consume. Participation in these sustainable programs has given JLR insight into proven and emerging sustainable design practices that are now available for integration into all our building designs.
Beyond buildings, we work with our clients to manage their energy consumption in their infrastructure, district energy systems and asset portfolios, and we support planning, design and third party due diligence of both electrical and thermal renewable energy generation and storage. Visit our Innovative Energy and Energy Systems Engineering pages to learn more.
Weaving sustainable practices where we live, play, and work.
As a multidisciplinary practice, we have an impact on the environment where we live, play, and work. JLR collaboratively works with our clients and balances the needs of projects while considering the overall impact of our design and services in the context of the continuously evolving stresses on our planet.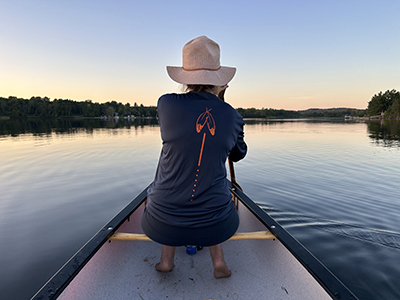 Charting our way forward as environmental stewards also means responsible actions where we work.
JLR supports an agile workforce, allowing for better space utilization and reduced carbon footprint. Other sustainable action items we participate in our office locations include:
Moving aggressively into a "paper light" work environment, by investing in technology that allows all work tasks to be conducted without printouts, eliminating more than 90% of the printers in our offices and digitizing all archival documents, and shifting to digital engineering and architectural drawings.
Encouraging employees to commute sustainably (i.e., providing secure bike parking, showers, electric vehicle charging stations, etc.).
Reducing commuting days by 40%, for employees who desire it.
Offerings of vegetarian and vegan food available at company events.
Our Markets
Learn more about the diverse markets we serve and how we take on any challenge that our clients can throw our way.
Learn More