Achieve your goals
Success Throughout Your Career
---
JLR fosters a spirit of collaboration, communication, and innovation. We employ exceptional people and provide the framework for them to succeed in whichever direction they choose.
Business Ownership Opportunities
Our Success is Your Success
---
Employee ownership is one of the key elements that makes JLR unique. We are entirely employee owned with shares held by a broad base of employees across all disciplines and services. This provides an intrinsic level of commitment and accountability for our work that is unmatched and provides us with the opportunity to shape our career paths and engage with an entrepreneurial spirit.
Business Leadership
Achieve Associate Status
---
JLR offers opportunities to partner with our business leaders by becoming an Associate in our firm. JLR's success is built on the efforts of each and every employee. Our Associates are leaders in their respective fields and drive our business forward. Successful Associates at JLR think about the next generation of JLR employees and work to meet the challenges of today for continued success of the firm.
Take your time
Work-life Balance
---
JLR understands that the professional sphere is only one aspect of our employees' lives. We strongly feel that staff who have the resources and capacity to maintain positive personal lives are more productive and engaged in their professional lives. Employees can bank their time spent on tasks beyond their normal workday of 7.5 hours (37.5 hour/week). This banked time can be used as additional time off during the year or can be paid out to you.
Hybrid work is here to stay! Another way JLR supports work-life balance is to encourage flexibility with work hours and remote working. Our workspaces offer flexibility and collaboration. The spaces are designed to optimize the different types of activities that employees may engage in over the course of a day with flexibility to move to different spaces.
Rewarding Service
Retirement Savings Plan
---
Our hardworking employees deserve to enjoy a long and rewarding retirement after a long and rewarding career.  There is no waiting period to join the plan–you're offered this perk immediately upon hire.
A Best Managed Company
As Advertised
---
Over the years, JLR has been recognized for overall business performance and sustained growth by requalifying for Platinum Club status with the prestigious Canada's Best Managed Companies designation. The Best Managed program award winners are amongst the best in class of Canadian owned and managed companies who demonstrate leadership in the areas of strategy, capabilities and innovation, culture and commitment, and financials to achieve sustainable growth.
Listen to our leadership discuss what this award means to us and why we think it's so important for our collective success »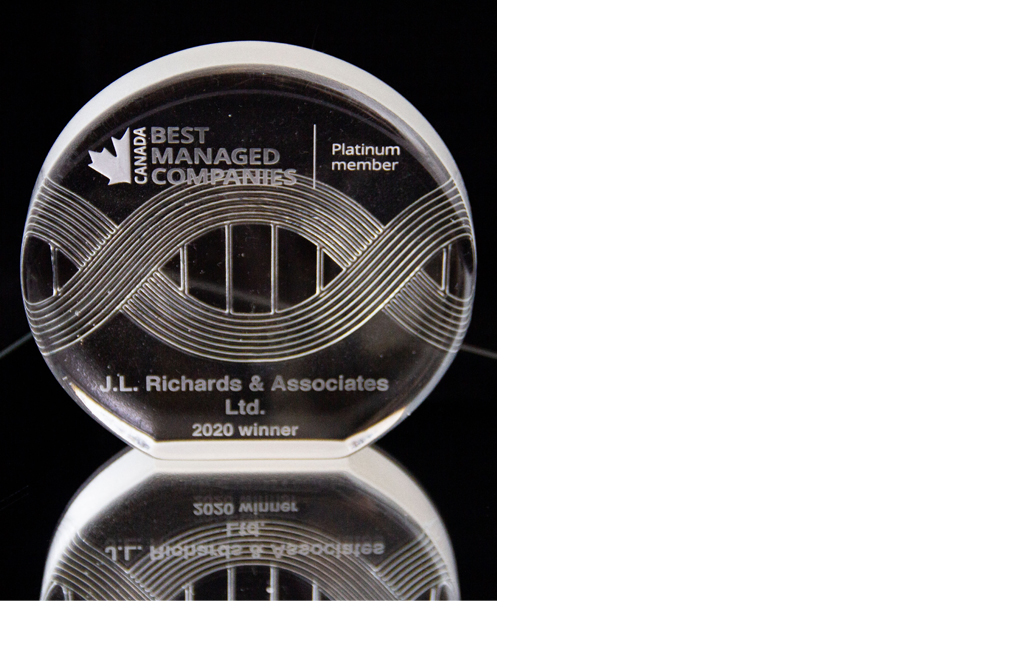 JLR is 100% employee owned and our shares are very broadly held amongst our employee owners. This gives employees at all levels within the company an intrinsic level of commitment and accountability in their work. We're all pulling on the oars together.