OTTAWA – The broad-based employee ownership structure of J.L. Richards & Associates Limited (JLR) is a unique company attribute, in particular considering the size of the growing firm. Two thirds of JLR's 350+ staff are shareholders in the company, a fact which fosters a highly engaged team with palpable pride of ownership.
Every year the senior leadership team at JLR engages in a rigorous selection process, determining which of their many shareholders across Ontario will be appointed as Associates, a role which is equivalent to a business partner of the firm. This year, amidst the growth and development of not only the firm's size and geographic reach, but also of the technical acumen and service excellence of its team, JLR has announced that no less than 15 members of staff have become Associates in 2020.
"The number of new Associates is due to the dedication and growth of many of our long-time staff members, and to our decision to welcome several new skilled professionals to JLR this year," explains Guy Cormier, P.Eng., President and CEO of JLR.
The 2020 Associates span seven disciplines and are uniquely reflective of JLR's corporate development. They are equally divided between individuals who have been with JLR for many years, growing and developing as professionals within the company, and individuals who have more recently come on board, bringing their diverse career experience to JLR and working to advance the company with their expertise.
"We would like our industry partners to join us in congratulating each of our new Associates," says Saverio Parrotta, P.Eng., JLR Vice President. "We look forward to the diverse perspectives and expertise that they will bring to JLR's leadership team."
JLR's new Associates for 2020 are: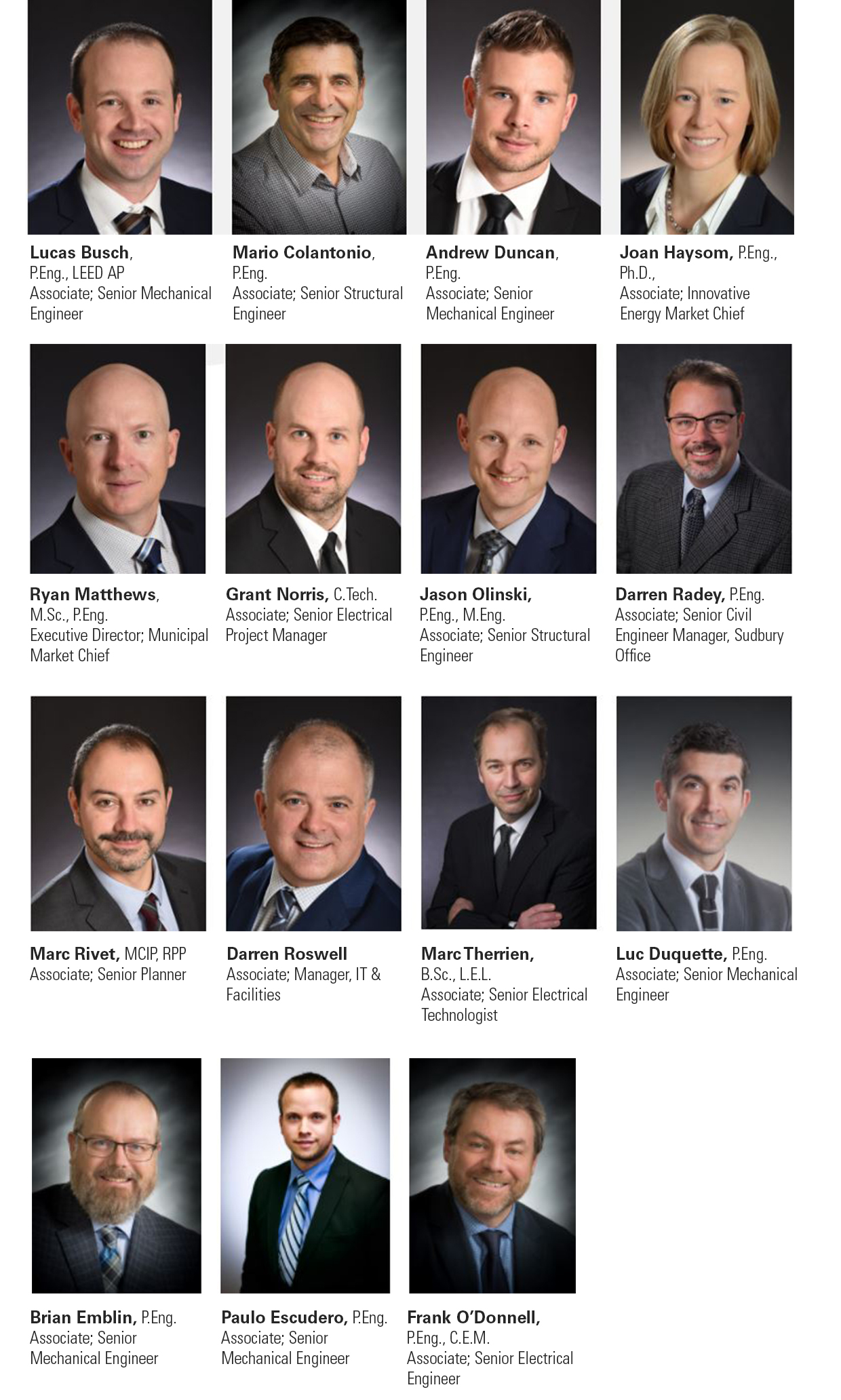 About JLR
A Gold Standard Canadian Best Managed Company, JLR provides high-quality integrated engineering, architecture, planning, and project management services to enterprises in the private and public sectors. With seven offices across Ontario, JLR's professional services support a wide variety of land development, infrastructure, and building projects, placing them at the cutting edge of both value and service delivery. For information on how JLR can help with your next project, please visit www.jlrichards.ca.
Find us on social media. We are active on LinkedIn, Twitter, Facebook, and Instagram. For up-to-date company announcements, visit our newsroom. JLR is always looking to welcome new talent to our offices across Ontario. Visit www.jlrichards.ca/careers to find out more.
For media inquiries:
marketing@jlrichards.ca