Client: Utilities Kingston
Location: Kingston, Ontario
Size: 6,460 m3
Utilities Kingston developed a Master Plan for Water Supply for the City of Kingston Urban Area (City), which provided a roadmap for future water infrastructure project requirements. One of the recommended capital expenditure projects was to increase the treated water storage in the Kingston East Service Area to ensure sufficient fire fighting flows. The Kingston East Service area is located to the east of the Cataraqui River, South of Highway 401, and is home to Canadian Force Base Kingston, the Royal Military College, and Fort Henry. The service population is approximately 10,000.
JLR was retained to complete a Schedule B Class Environmental Assessment (EA) to determine the location and configuration of this new storage facility. The team evaluated various options, such as at-grade, below-grade, and elevated water storage tank configurations, and concluded that the elevated tank offered superior cost and benefit over the long term. Since the water level in the tank self regulates with the system pressure, minimum operational attention is required, and the tank operation is essentially noise free.
Originally, the recommended location was in a light industrial park, directly north of a residential area, however, local residents expressed concerns over visual contamination, shadowing effects, and the safety issues. JLR attended to these questions, conducted additional studies, and alleviated the concerns by relocating the tank to a site further away in an industrial park. The preferred location of this new water tank is on a greenfield site at North Innovation Drive.
The water storage tank is a composite elevated tank constructed of welded steel tank on top of a concrete pedestal. The Innovation Drive Elevated Water Storage Tank is designed to hold up to 6,460 m3 of water with a top water level of over 50 m above grade. An outside fire truck filling station is built into the pedestal to allow the fire department to directly withdraw water from the storage tank under high pressure. The design also features an onsite emergency dump pond, a passive mixing system, high performance tank coatings, and a complete antenna structure on roof top. Looking far into the future, the design allowed space and connection for implementations of recirculation pumps and chlorine injection systems.
Other Water Storage Facilities Projects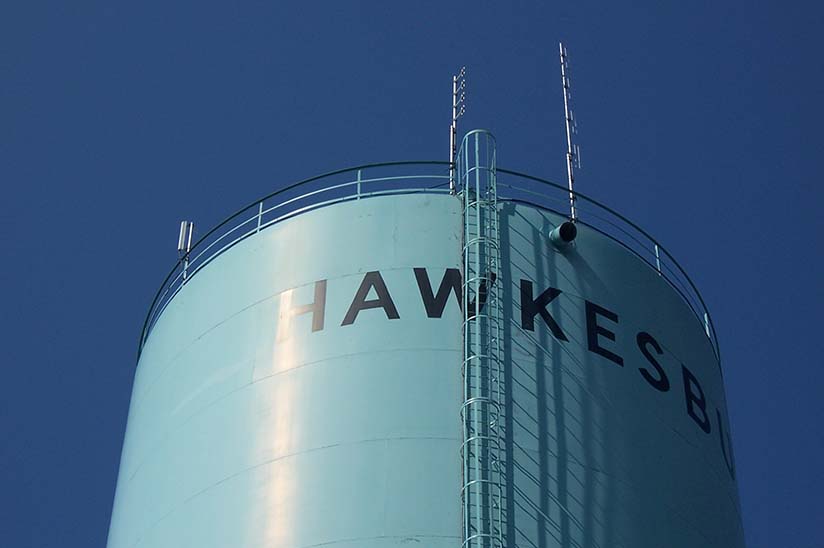 Environmental Infrastructure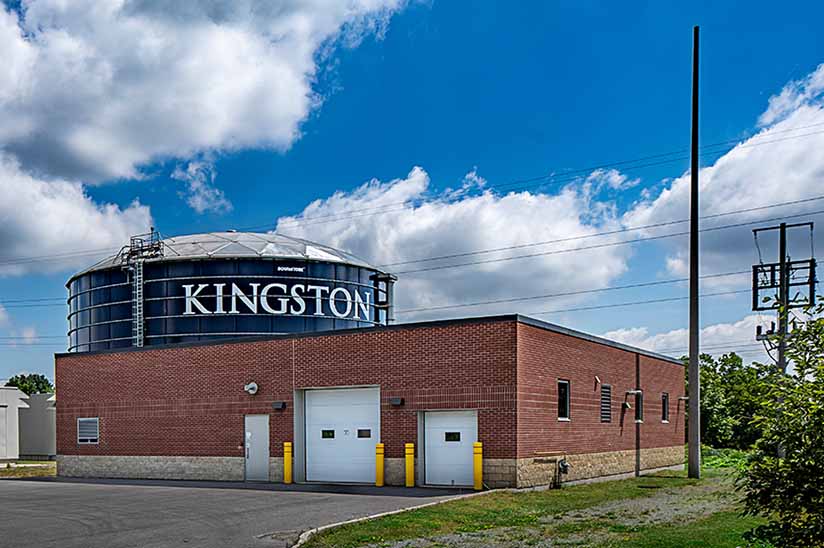 Environmental Infrastructure