OTTAWA – A significant point of pride for J.L. Richards & Associates Limited (JLR) is the fact that the firm is completely owned and operated by its employees. Over two thirds of JLR staff are shareholders in the company, creating a corporate structure that empowers all employees to contribute to determining the direction of the firm.
Each year, following a rigorous selection process, JLR announces the appointment of new Associates, who are recognized as business partners of the firm and leaders in their field.
This year, JLR is pleased to announce that five staff members have been named Associates of the firm. Christian Bougie, Mark Buchanan, Tal Lyons, Stephen Martin, and Mike Shook join JLR's exceptional team of multidisciplinary Associates, and the firm looks forward to their involvement in leading JLR to further success.
Christian Bougie, P.Eng.
Associate
Senior Civil Engineer
Christian first joined JLR in 2006 as a Civil Engineer. He is a graduate of Laval University, and has specialized expertise in municipal infrastructure rehabilitation, and in commercial and residential land development. He also has significant experience in the design of sewer and watermain infrastructures, detailed grading designs, and stormwater management.
Mark Buchanan, P.Eng.
Associate
Senior Civil Engineer
Mark joined JLR as a Field Inspector and Surveyor in 2003, and transitioned into the role of Civil Engineering Intern in 2007 after graduating from Carleton University. He became a Civil Engineer with the firm in 2011, and now specializes in water distribution and wastewater collections systems, potable water and wastewater pumping stations, and treatment infrastructure.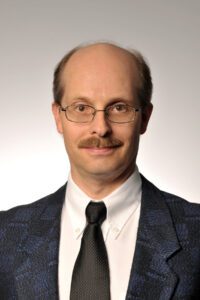 Tal Lyons, P.Eng.
Associate
Senior Structural Engineer
In 2000, Tal joined JLR as a Structural Engineering Intern. A graduate of the University of Western Ontario, he became a Structural Engineer with the firm in 2002. Tal's broad range of experience includes structural condition assessments of buildings and infrastructure, structural design of various new projects, and upgrades, repairs, expansions, and modifications to existing structures for underground and surface mining plants, mills, and other industrial facilities.
Stephen Martin, P.Eng.
Associate
Senior Electrical Engineer
Stephen started his career at JLR as an Electrical Engineering Intern in 2006 and became an Electrical Engineer in 2007. Stephen is a graduate of Lakehead University and the Haileybury School of Mines. He has extensive experience in the design of instrumentation systems and power distribution.
Mike Shook, LEED® AP
Associate
Senior Structural Designer
After graduating from Algonquin College of Applied Arts and Technology, Mike joined JLR as a Structural Designer in 1997. He is a key member of the firm's project delivery team, and is highly skilled in coordinating the firm's multidisciplinary 3D modelling, production, and design team efforts on complex, large-scale, and fast-track projects. Mike is frequently involved in projects that require alternative methods of project delivery for commercial, institutional, and industrial applications.
JLR congratulates all new Associates on this important honour.
About JLR
A Gold Standard Canadian Best Managed Company, JLR provides high-quality integrated engineering, architecture, planning, and project management services to enterprises in the private and public sectors. With seven offices across Ontario, JLR's professional services support a wide variety of land development, infrastructure, and building projects, placing them at the cutting edge of both value and service delivery. For information on how JLR can help with your next project, please visit www.jlrichards.ca.
Find us on social media. We are active on LinkedIn, Twitter, Facebook, and Instagram. For up-to-date company announcements, visit our newsroom. JLR is always looking to welcome new talent to our offices across Ontario. Visit www.jlrichards.ca/careers to find out more.
For media inquiries:
marketing@jlrichards.ca