OTTAWA—J.L. Richards & Associates Limited (JLR) is pleased to announce the appointment of 19 new Associates – an all-time high for JLR's 66-year history.
"JLR's success is built on the efforts of each and every employee and this year's Associates truly reflect the diversity of JLR's markets and multidisciplinary engineering, architecture, and planning expertise," says Saverio Parrotta, President & CEO. "Each Associate adds to JLR's strong leadership team and will contribute supporting the implementation of JLR's strategic plan and meeting the challenges of today for continued success of the firm."
A significant point of pride is that JLR is 100% owned and operated by its employees. JLR's ownership structure, under which three-quarters of JLR employees are company shareholders, creates a corporate structure that empowers all employees to contribute actively to the entrepreneurial culture and direction of the firm.
"JLR recently topped the 400-employee mark and we are working hard to continue to grow the firm in a measured, sustainable manner," says Parrotta. "We are confident that these new Associates will further diversify and enhance JLR's corporate leadership team."
JLR warmly congratulates each of our new Associates.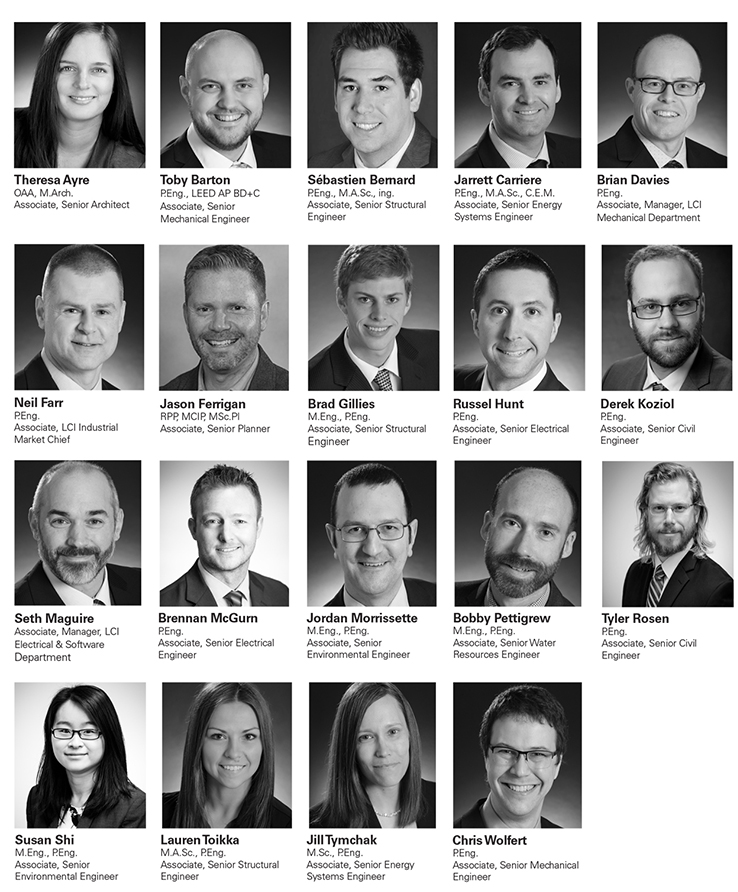 About JLR
As a Platinum Canadian Best Managed Company, JLR provides high quality, integrated engineering, architecture, planning, and project management services to clients in the private and public sectors. With seven offices across Ontario, JLR's professional services support a wide variety of projects across five key markets, placing them at the cutting edge of both value and service delivery. For information on how JLR can help with your next project, please visit www.jlrichards.ca.
Find @JLRCanada on social media! We are active on LinkedIn, Twitter, Facebook, Instagram, and YouTube. For up-to-date company announcements, visit our newsroom. JLR is always looking to welcome new talent to our offices across Ontario. Visit www.jlrichards.ca/careers to find out more.
For media inquiries:
marketing@jlrichards.ca