JLR Appoints Duncan Young to Alternative Delivery Market Chief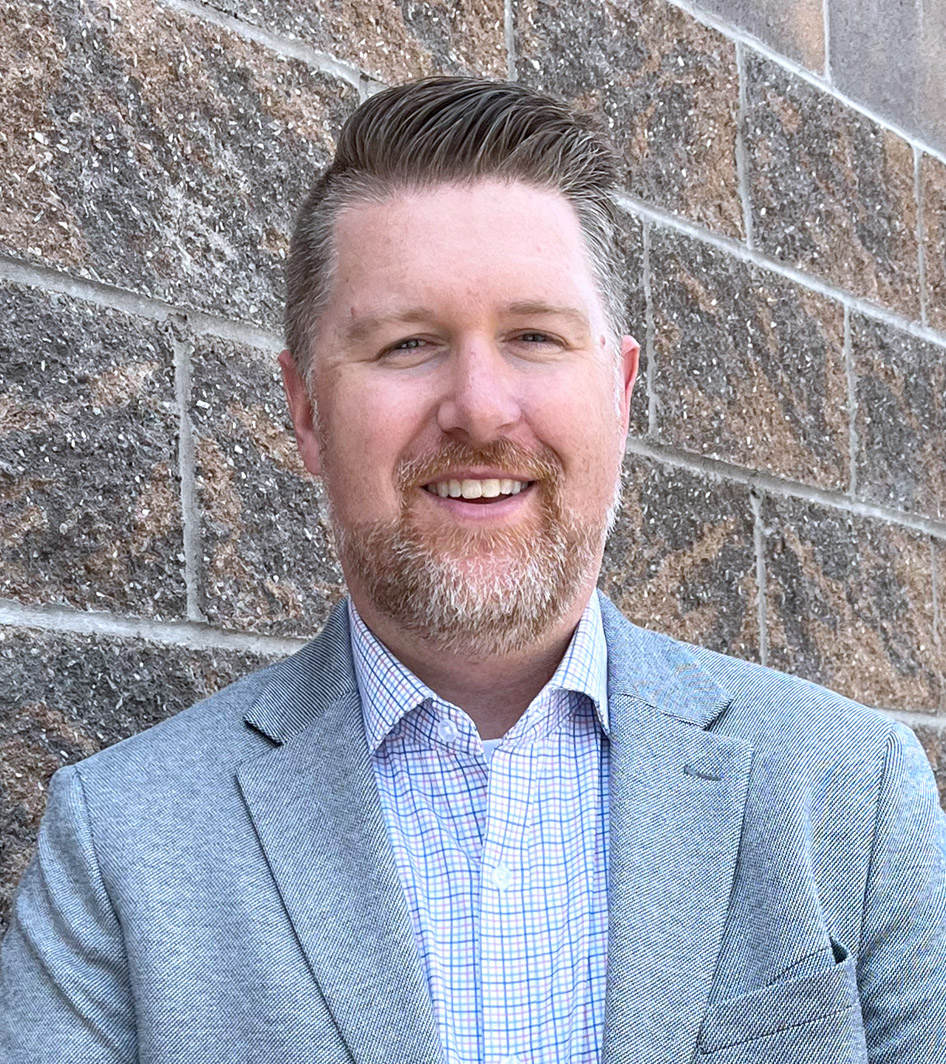 GUELPH – J.L. Richards & Associates Limited (JLR) is pleased to announce the appointment of Duncan Young, M.A.Sc., P.Eng., to Alternative Delivery Market Chief. He will be responsible for the development and management of design and construction projects delivered through alternative delivery contract models such as design-build, integrated project delivery, and public private partnerships.
Duncan's passion for engineering traces back to an eighth-grade experience when he participated in a toothpick bridge-building competition. This initial exposure to construction and engineering eventually led to a bachelor's degree in civil engineering with a focus in structures and a master's degree in construction management.
What excites Duncan the most is seeing projects start from an idea to be completely built.
"I have always had a passion for large-scale and complex projects. The Alternative Delivery Market provides an opportunity to work on some of the most challenging projects undertaken by JLR," says Duncan. "JLR has a strong tradition of completing projects in this area and I am looking forward to building on that tradition in my new role."
Duncan is detailed oriented, client focused, and a strong leader. With 16 years of experience, Duncan possesses a solid foundation and extensive knowledge in the design and construction of buildings and structures. His expertise extends to new public infrastructure, institutional research facilities, industrial expansions, studies, condition assessments, as well as complex renovations of existing facilities. These projects have been delivered under multiple contract types.
"Duncan is a strong leader who has an ability to successfully lead important complex projects in a fast-paced environment and produce excellent results," says Saverio Parrotta, JLR CEO and President. "Duncan's experience in management of and efficient delivery alternative delivery model type projects equips him to take on the challenges of this new role and to lead the firm's growth in the Alternative Delivery market."
Duncan envisions expanding the alternative delivery team's project portfolio across JLR's core market sectors. He is looking forward to collaborating and engaging with JLR's existing network of contractor partners and owners and forging new relationships in the industry.
JLR congratulates Duncan and looks forward to the expertise and leadership he will bring to his new role.
 -30-
About JLR
As a Platinum Club member of Canada's Best Managed Companies, JLR provides high-quality, fully integrated engineering, architecture, planning, and project management services to clients in the private and public sectors throughout Canada and internationally. Proudly 100% employee owned and completely Canadian, JLR has seven offices across Ontario supporting a wide variety of projects within eight key markets. Nearly 70 years of business experience places JLR as a leader in design innovation and delivery of successful projects. JLR recognizes it operates on the traditional territories and lands of the Indigenous peoples that came before us. For information on how JLR can help with your next project, please visit www.jlrichards.ca.
Find @JLRCanada on social media! We are active on LinkedIn, Facebook, Instagram, and YouTube. For up-to-date company announcements, visit our newsroom. JLR is always looking to welcome new talent to our offices across Ontario. Visit www.jlrichards.ca/careers to find out more.
For media inquiries:
marketing@jlrichards.ca