JLR Appoints Grant Campbell to Indigenous Market Leader
Grant's comprehensive technical expertise will grow and support JLR's Indigenous Market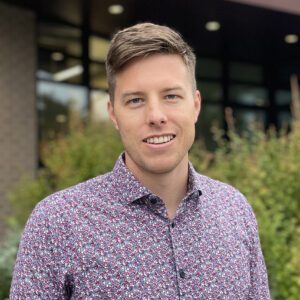 SUDBURY – J.L. Richards & Associates Limited (JLR) is pleased to announce the appointment of Grant Campbell, P.Eng., to Indigenous Market Leader. He will lead JLR's growing team of professionals who expand client base and business opportunities within JLR's Indigenous Market.
Driven by Grant's love for problem solving and a desire to see his designs come to life, Grant made the decision to become a civil engineer. The rewarding nature of transforming ideas into physical structures resonated deeply with him. He finds fulfillment in the process of designing and constructing, bringing his clients' visions into reality.
"I have been working closely with the Indigenous communities throughout Canada for six years. I gained insights into the unique needs and aspirations of these communities," says Grant. "Working alongside the previous director of the Indigenous Submarket has provided me with a deep understanding of how to approach and collaborate effectively with Indigenous clients. Witnessing firsthand the positive impact that our projects can have on Indigenous communities has further solidified my dedication to this role."
Throughout his professional journey, Grant has spearheaded various initiatives that he is incredibly proud of. Over the past two years, he played a crucial role in developing a marketing plan to establish JLR's presence in the Indigenous Market. Presenting the plan to the JLR's Board of Directors, organizing cultural awareness training for senior leadership, and committing the company to develop a reconciliation plan were notable accomplishments that highlight his commitment to building bridges between Indigenous and non-Indigenous communities. He recognizes the significance of taking steps toward reconciliation and values JLR's commitment to investing in these efforts. Grant believes it is crucial to acknowledge and honour the people who came before us as an integral part of creating a better future together.
"Grant's journey with JLR has always centred around the unique delivery of work with Indigenous communities," says Saverio Parrotta, JLR CEO and President. "He is a driven and passionate individual. Grant will continue his efforts throughout the organization to maximize the impacts of this newly created market."
With an exciting new opportunity ahead, Grant feels energized and enthusiastic. He aims to redirect JLR's approach to the Indigenous Market, exploring ways to better serve and support these communities. JLR congratulates Grant and looks forward to the expertise and leadership he will bring to his new role.
-30-
About JLR
As a Platinum Club member of Canada's Best Managed Companies, JLR provides high-quality, fully integrated engineering, architecture, planning, and project management services to clients in the private and public sectors throughout Canada and internationally. Proudly 100% employee owned and completely Canadian, JLR has seven offices across Ontario supporting a wide variety of projects within seven key markets. Nearly 70 years of business experience places JLR as a leader in design innovation and delivery of successful projects. JLR recognizes it operates on the traditional territories and lands of the Indigenous peoples that came before us. For information on how JLR can help with your next project, please visit www.jlrichards.ca.
Find @JLRCanada on social media! We are active on LinkedIn, Facebook, Instagram, and YouTube. For up-to-date company announcements, visit our newsroom. JLR is always looking to welcome new talent to our offices across Ontario. Visit www.jlrichards.ca/careers to find out more.
For media inquiries:
marketing@jlrichards.ca