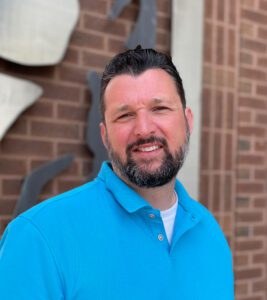 KINGSTON – J.L. Richards & Associates Limited (JLR) is pleased to announce the appointment of Matt Morkem, P.Eng., to Environmental Infrastructure Market Chief. Matt is an Associate and Senior Civil Engineer with the firm. His wide scope and unique perspectives will serve the market well as the group continues to set targets for strategic direction and growth.
"I see engineering as a challenge, and I appreciate the entrepreneurial spirit of JLR. I enjoy taking a project from start to finish and watching a design come to fruition while helping clients take a concept to an organized plan and bringing the project to life," says Matt. "The Environmental Infrastructure Market balances risks and design efforts. My role as Chief is taking JLR's strategies to a new level by focusing on flexible and resilient water and wastewater systems and solid waste management while supporting business development initiatives that anticipate and respond to change."
JLR has been providing environmental expertise for nearly 70 years. Matt will further that expertise by leveraging a team of talented engineers and technical staff throughout JLR's seven office locations.
"Matt will grow JLR's environmental infrastructure practice by pursuing a diversity of projects and identifying opportunities to further the firm's reach," says Saverio Parrotta, JLR CEO and President. "His extensive expertise for a wide range of clients will be an asset in leading the Environmental Infrastructure Market."
Matt is excited to take on this new role and find creative ways to approach the market to further environmental sustainability, energy use, and conservation. JLR congratulates Matt and looks forward to the expertise and leadership he will bring to his new role.
About JLR
As a Platinum Club member of Canada's Best Managed Companies, JLR provides high quality, fully integrated engineering, architecture, planning, and project management services to clients in the private and public sectors throughout Canada and internationally. Proudly 100% employee owned and completely Canadian, JLR has seven offices across Ontario supporting a wide variety of projects across seven key markets. Nearly 70 years of business experience places JLR  at the leading edge of design innovation and delivery of successful projects. For information on how JLR can help with your next project, please visit www.jlrichards.ca.
Find @JLRCanada on social media! We are active on LinkedIn, Twitter, Facebook, Instagram, and YouTube. For up-to-date company announcements, visit our newsroom. JLR is always looking to welcome new talent to our offices across Ontario. Visit www.jlrichards.ca/careers to find out more.
For media inquiries:
marketing@jlrichards.ca