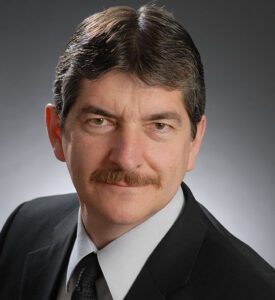 OTTAWA–The Board of Directors of J.L. Richards & Associates Limited (JLR) has announced that, after 37 years with the company and nine years as President, Guy Cormier, P.Eng., has retired.
Cormier has enjoyed a long and impressive career with JLR. First joining the firm as a Civil Project Engineer in 1984, Cormier became an Associate in 1993, was elected an Executive Director in 1998, became Vice President and Chief Civil Engineer in 2006, and took on the role of President and CEO in 2012. Throughout his career, Cormier has proven to be a skillful and wise leader, as well as an indispensable technical resource and mentor. His approachable demeanour, confidence in his colleagues, and innovative business acumen have been instrumental in shaping JLR's culture and success.
On the occasion of his retirement, Cormier said:
"After 37 years at JLR, my balance sheet is in order. I have enjoyed a career with excellent work-life balance at a company that, while not perfect, is and always will be focused on growth and improving. As I reflect on my time at JLR, I am reminded of an important lesson: if you look after JLR, it will look after you."
While his presence will surely be missed, JLR's Board is pleased to announce that Cormier will be succeeded by Saverio Parrotta, P.Eng. as President and Chief Executive Officer. Parrotta has been with JLR since 1998. After joining the firm as a Senior Civil Engineer, he became an Associate in 2006, an Executive Director in 2014, Vice President in 2017, and CEO in 2020. Parrotta has worked closely with Cormier for many years as both Vice President and CEO, and will be supported by René Lambert, P.Eng., JLR's current Vice President.
"I am thankful to Guy for his leadership and guidance over the years, and I am honoured to take on the role of leading JLR as President and CEO," says Parrotta.
Parrotta's first order of business in this new role is to welcome two new additions to JLR's Board of Directors. Ryan Matthews, M.Sc., P.Eng., and Michael Troop, M.Eng., P.Eng., have been elected Executive Directors of the firm.
Matthews joined JLR as Municipal Market Chief in 2018. He became an Associate in 2020. He has over 20 years of experience in consulting engineering, business management, client relations, and business leadership.
"I am honoured to have been selected by my fellow shareholders to help guide JLR in our continued evolution," says Matthews. "As an Executive Director of our firm, I look forward to working with all of JLR's Associates in our tradition of collaborative leadership, just as I do in my current Market Chief role."
Troop has been a member of the JLR team since 2007, initially joining the firm as an Environmental Engineer. He became Manager of the Guelph office, which he was instrumental in opening, in 2013. Troop then went on to become an Associate of the firm and Senior Environmental Engineer in 2014.
"My tenure with JLR has been extremely rewarding both personally and professionally due largely to our collaborative culture of excellence," says Troop. "I am honoured to have been selected by my peers to serve as an Executive Director."
Parrotta adds that the Board of Directors is pleased to welcome its two newest members.
"Once again, JLR's shareholders have elected exceptional individuals to join our leadership team," says Parrotta. "We are very excited for the new perspectives that Ryan and Michael will offer as members of the Board of Directors."
About JLR
As a Platinum Club Canadian Best Managed Company, JLR provides high-quality, integrated engineering, architecture, planning, and project management services to enterprises in the private and public sectors. With seven offices across Ontario, JLR's professional services support a wide variety of projects across five key markets, placing them at the cutting edge of both value and service delivery. For information on how JLR can help with your next project, please visit www.jlrichards.ca.
Find @JLRCanada on social media! We are active on LinkedIn, Twitter, Facebook, Instagram, and YouTube. For up-to-date company announcements, visit our newsroom. JLR is always looking to welcome new talent to our offices across Ontario. Visit www.jlrichards.ca/careers to find out more.
For media inquiries:
marketing@jlrichards.ca