Correy Collins and Brent Grover Join JLR's Associate Program
Broad-based employee ownership structure is JLR's unique company attribute.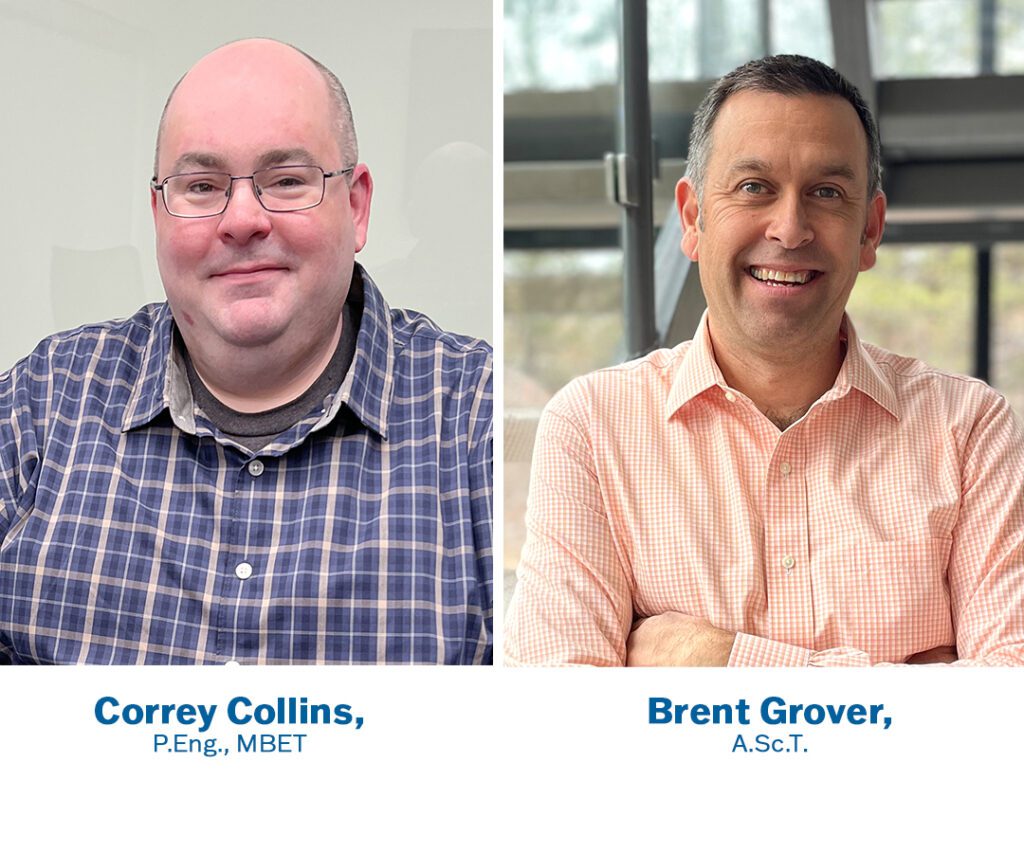 OTTAWA – J.L. Richards & Associates Limited (JLR) is pleased to announce the appointment of Correy Collins, P.Eng., MBET, and Brent Grover, A.Sc.T., as Associates to the multidisciplinary engineering, architecture, and planning firm. With over 20 and 25 years of respective industry experience, Correy and Brent support securing and delivering projects across JLR's diverse markets throughout the Ontario operation.
"JLR's foundation is hard work, commitment, and dedication of our staff. Our power is our people–over 400 across seven offices throughout Ontario with a geographic reach extending across North America and around the world," says Saverio Parrotta, JLR CEO and President. "An Associate builds on JLR's foundation and exemplifies strong leadership and contributes in supporting the direction and continued success of the firm. We welcome people with exceptional talent, abilities, and experience from all over the world. This diversity enhances our aptitude and abilities as well as the culture of cooperative collaboration that makes JLR truly unique."
JLR's ownership structure is such that two-thirds of JLR's 400+ employees are company shareholders, creating a corporate structure that empowers all employees to actively contribute to the entrepreneurial culture and direction of the firm. Every year the senior leadership team engages in a rigorous selection process, determining which of their many employee owners will be appointed as Associates.
JLR congratulates Correy and Brent in their new roles.
About JLR
As a Platinum Club member of Canada's Best Managed Companies, JLR provides high quality, fully integrated engineering, architecture, planning, and project management services to clients in the private and public sectors throughout Canada and internationally. Proudly 100% employee owned and completely Canadian, JLR has seven offices across Ontario supporting a wide variety of projects within seven key markets. Nearly 70 years of business experience places JLR as a leader in design innovation and delivery of successful projects. For information on how JLR can help with your next project, please visit www.jlrichards.ca.
Find @JLRCanada on social media! We are active on LinkedIn, Facebook, Instagram, and YouTube. For up-to-date company announcements, visit our newsroom. JLR is always looking to welcome new talent to our offices across Ontario. Visit www.jlrichards.ca/careers to find out more.
For media inquiries:
marketing@jlrichards.ca